---
Alan E. Diehl, Ph.D. is a former U.S. government investigator, whistleblower, and acclaimed author whose views are often sought by the media and officials. He studied history at the USAF Academy, but after surviving a plane crash he became an engineer and a psychologist. His career involved important projects for the National Transportation Safety Board, Federal Aviation Administration, the Pentagon, and State Department.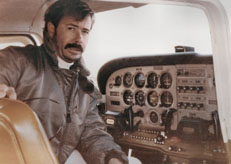 In 1970 the author was a pilot and design engineer at a major aircraft manufacturer. He later earned a doctorate and became a research psychologist for various government organizations  Dr. Diehl received highly classified assignments and numerous awards for his work.
He also served as a consultant to various academic institutions, legal, public interest, and congressional organizations, as well as foreign governments. On occasion, when the White House demanded accurate information on mysterious occurrences, Dr. Diehl was assigned to investigate. His first non-fiction book Silent Knights: Blowing the Whistle on Military Accidents and Their Coverups was nominated for a Pulitzer Prize.
After becoming a whistleblower he has made hundreds of media appearances discussing a wide range of topics, including government coverups, mysterious disappearances, psychology, and aviation safety.  These have included broadcasts such as FOX, News Sunday with Chris Wallace, CNN, State of the Union with Dana Bash, and BBC, Witness History with Rebecca Kesby. CBS 60 Minutes also occasionally contacted him on important stories. Other networks that have sought his opinions include ABC, Discovery Channel, NBC, PBS, Sirius XM, Yahoo, Vice News, etc. He has been interviewed by various print media organizations including, the Associated Press, Reuters, Time, New York Times, Washington Post, USA Today, Wall Street Journal, and Military Times.
◊♦◊♦◊
Just Released!
Armageddon's Angel
Book One of the Pandora's Keys Trilogy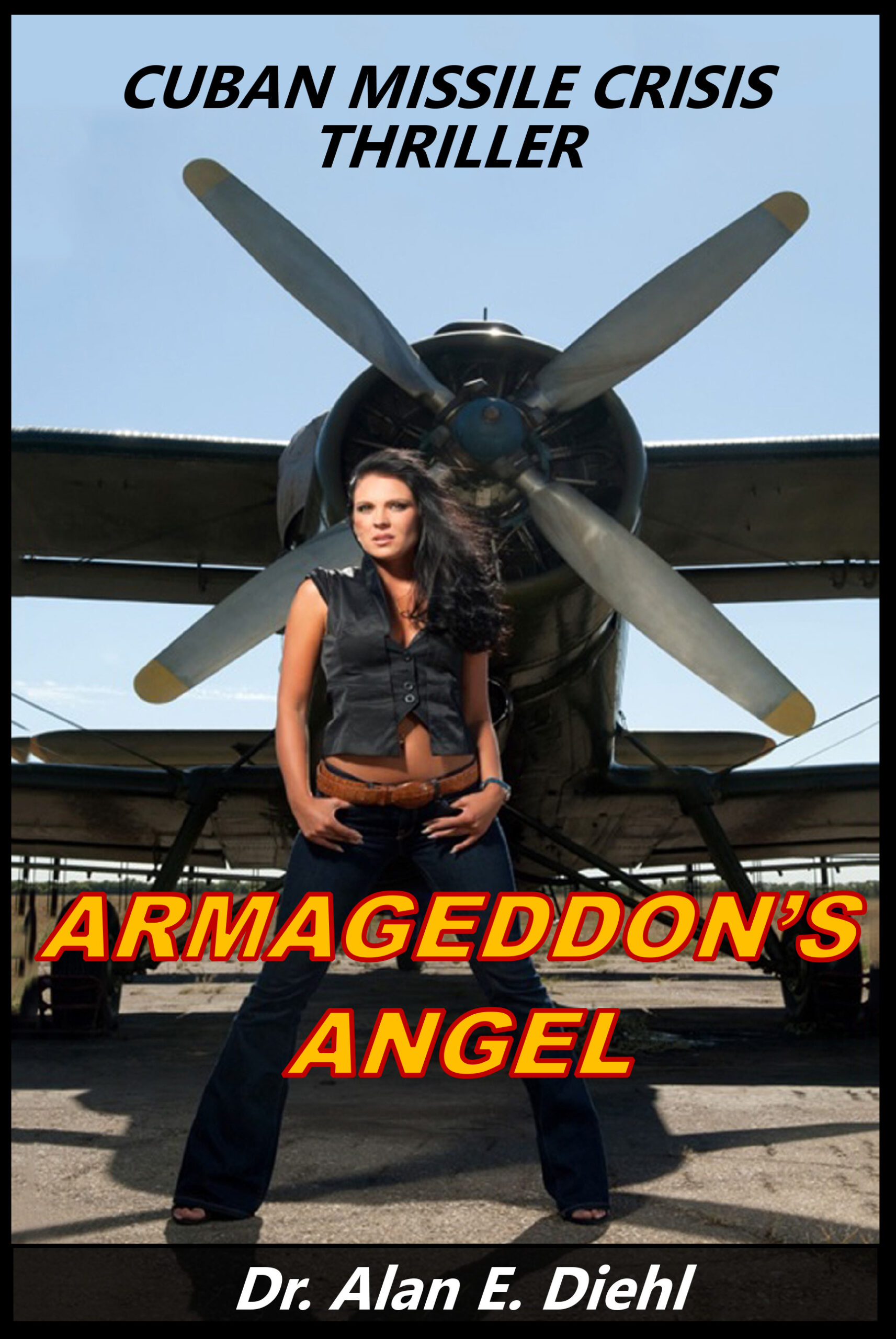 WHISTLEBLOWER REVEALS  WHAT REALLY  OCCURRED
At the height of the Cold War the Soviets placed nuclear missiles in Cuba and JFK's advisers planned to invade the island.
Preparations for the expected conflict unfolded when a Soviet commander fell for a local school teacher. As their romance blossomed, a low-flying aircraft mistakenly convinced the Soviet missile crew the attack had begun. The teacher must seize the launch keys and hijack an aircraft in a  desperate attempt to escape with her lover.
This novel was inspired by real events and undisclosed information discovered by the author. It is the first of three thrillers  involving the dangers of such weapons in the wrong hands.
Click here for more information.
Also by Dr. Alan E. Diehl
Kidnap Marilyn

Marilyn Monroe's tragic story still intrigues those concerned with truth and justice. Many have speculated about her fate, often rejecting the coroner's finding of suicide. Various theories proffered include accidental drug overdose and murder by the FBI, KGB, etc. It has even been claimed she was secretly sequestered in a distant mental institution.
The scenario described in this book is far more plausible and explores our government's role in this epic mystery. This then is what could, and more importantly, should have happened.
John J. Nance, New York Times best-selling author says:
"A fast, exciting, and thought-provoking read. Dr. Alan Diehl has cleverly crafted the known elements of Marilyn Monroe's reported demise with a second and third layer of probability that suggests a very different conclusion. This is a tightly woven tale of intrigue by a master of accident forensics, and one you will not want to put down, even at 3 AM."